Welcome to the reception of Isis and Salem's Wed-winking. Here mew will find all the guests that attended our wed-winking. For easy navigation, click on the links near the bottem.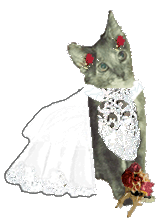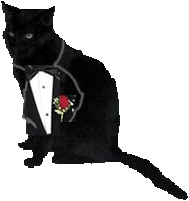 Isis: Oh I am sooo happy mew asked me to wed-wink mew. Today is such a beautifur day!
Salem: I'm happy too. Yes today is beautifur, but not more beautifur than mew!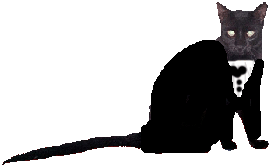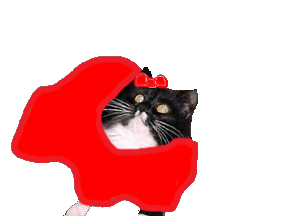 Chaos: Aspen, I'm so glad mew came with me.
Aspen: So am I... this day is a very special day!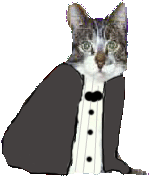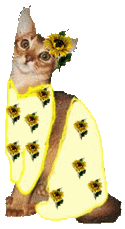 Boogie: What a luffurly dress mew are wearing Lia.
Lia: Why thank mew Boogie, mew look furry handsome, oh look there's Salem and Isis!
Boogie: He looks soooo happy.:) Let's go concatmewlate him!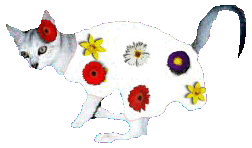 Nigel: Wow - I can't believe my little sisfur is getting wed-winked!
Silver Myst: She is growing up right before mewr eyes.



Luv: Oh what a beautifur day! Isn't it just wonderfur Molly?
Molly: It is sooo purrty. I'm still *sniff* crying over the ceremony. That was soooo sweet!



Sassers: Mewsies Charlie. Aren't mew sooo purroud of mewr nephmew? I think it was so sweet of him to ask Isis to wed-wink him. I just luff her dress!
Charlie: Yes, It seem like it was just yesterday that Salem met Isis.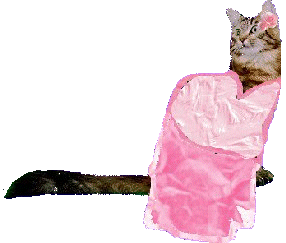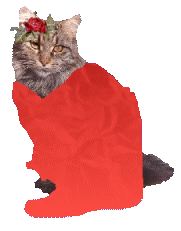 Chyenne: Wasn't that a luvly dress Isis had on?
Summer Sunshine:Oh it was so beautiful - If I efurr get wed-winked I want my wed-wink dress to look like that.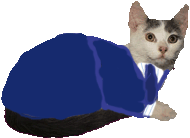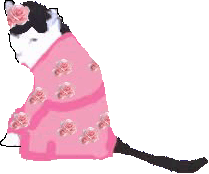 Patches: I'm glad Salem picked me to be the Ring Bearer
Sara: Yes if mew efurr had grandkittens it would be a good story to tell them!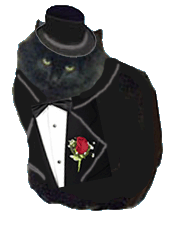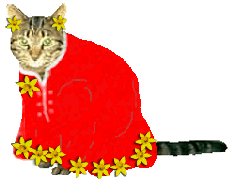 Midnight H: Mews Scully, mew look very luvly in mewr dress.
Scully: Why thank mew Mid, mew look furry handsome in mewr tux. Did mew make it mewrself?
Midnight H: Yes, and mew did a wonderpurr job on mewr dress.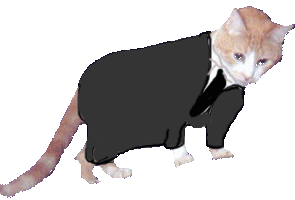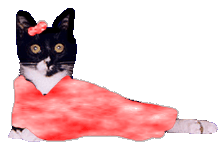 Kee Kee: What a joyous day... I can't wait till our wed-winking
MiMi: Yes indeed. Neither can I my sweet Keekers.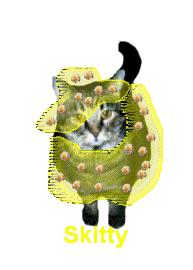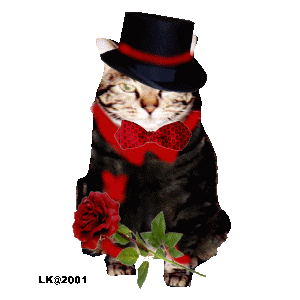 Troubie: This brings back great memories!
Al: Yes... they sure to put alot of work into this though!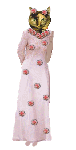 Moke: Care fur a dance?
Mysty: Why Moke, I'd love to dance with mew!




Ralph:I'm thirsty would mew care for a drink also?
Sylvesta: Sure, thanks Ralphy:).



Hopers: Do mew haf a tissue?
Fluffers: Here mew go, that was just soo elegant wasn't it?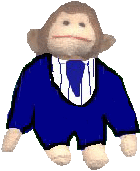 Mr Birdie: Chirp Chirp Monkey - who are you here with?
Monkey: I came here with Penny.
Mr Birdie: Ohhhh she's a pretty little kit.

The Second Page Of The Reception