"Let us remember that love is eternal, everlasting and always true. We are gathered here today to unite Isis and Salem in holy wedwink."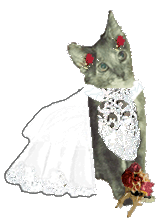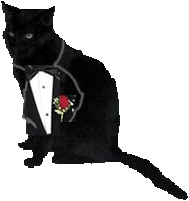 Isis: My sweet Say-say, I promise to always be there for mew, to help mew, and guide the way. I will always love you no matter what. You happiness will always be my first consideration.

Salem: (He slowly slips the wedwinking ring onto Isis' right claw)My sweet Icy, I promise to love and cherish you. I will light the way when your world is dark. I will always tell you everything and be faithful to mew til the day that I die.

Salem and Icy give eachother a big hug and a sweet kitty kiss and then are crowded around by their furriends and family.

After the ceremony all the guests go to the reception, in the beautifur Catmandu Mountains near the crystal clear lake.